Secure Payments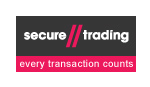 SERVICE UPDATE:- Our website is now OPEN and taking orders again following our recent flooding. Please bear with us as orders may take a little longer than normal while we replenish our stocks.
Stadard, White Greetings Card Envelopes
Plain white envelopes, perfect for greetings cards, invitations and mailing. Made from 100gsm white paper and complete with a gummed diamond flap along the long edge, these envelopes are great quality and perfect for any occassion. These white envelopes are available in 11 popular sizes including C6 (fits A6), C5 (fits A5) and DL (fits 1/3 of A4). Square sizes are also available and free samples can be obtained for all sizes to test the product before purchase.
Apollo Greetings Card Envelope, C7 (82 x 114mm), White£0.12

Price as low as £0.04 subject to quantity

More Info

Apollo Greetings Card Envelope, C7 (82 x 114mm), White - 1,000 Envelopes£23.71 (2)

Price as low as £20.16 subject to quantity

More Info

•Sample Apollo Envelope, C7 (82 x 114mm), White£0.00

A free sample to show shade, quality and size.

More Info

Apollo Greetings Card Envelope, C6 (114 x 162mm), White£0.12 (3)

Price as low as £0.04 subject to quantity

More Info

Apollo Greetings Card Envelope, C6 (114 x 162mm), White - 1,000 Envelopes£28.89 (4)

Price as low as £24.55 subject to quantity

More Info

•Sample Apollo Envelope, C6 (114 x 162mm), White£0.00

A free sample to show shade, quality and size.

More Info

Aquarius Greetings Card Envelope, C6 (114 x 162mm), White£0.14

Price as low as £0.04 subject to quantity

More Info

Aquarius Greetings Card Envelope, C6 (114 x 162mm), White - 1,000 Envelopes£34.10

Price as low as £30.69 subject to quantity

More Info

•Sample Aquarius Envelope, C6 (114 x 162mm), White£0.00

A free sample to show shade, quality and size.

More Info

Apollo Greetings Card Envelope, C5 (162 x 229mm), White£0.17 (1)

Price as low as £0.05 subject to quantity

More Info

Apollo Greetings Card Envelope, C5 (162 x 229mm), White - 1,000 Envelopes£43.75 (2)

Price as low as £37.19 subject to quantity

More Info

•Sample Apollo Envelope, C5 (162 x 229mm), White£0.00

A free sample to show shade, quality and size.

More Info

Apollo Greetings Card Envelope, DL (110 x 220mm), White£0.15 (1)

Price as low as £0.04 subject to quantity

More Info

Apollo Greetings Card Envelope, DL (110 x 220mm), White - 1,000 Envelopes£34.46 (1)

Price as low as £29.29 subject to quantity

More Info

•Sample Apollo Envelope, DL (110 x 220mm), White£0.00

A free sample to show shade, quality and size.

More Info

Apollo Greetings Card Envelope, 105 x 105mm, White£0.10 (1)

Price as low as £0.03 subject to quantity

More Info

Apollo Greetings Card Envelope, 105 x 105mm, White - 1,000 Envelopes£23.83

Price as low as £20.26 subject to quantity

More Info

•Sample Apollo Envelope, 105 x 105mm, White£0.00

A free sample to show shade, quality and size.

More Info

Apollo Greetings Card Envelope, 130 x 130mm, White£0.13 (2)

Price as low as £0.04 subject to quantity

More Info

Apollo Greetings Card Envelope, 130 x 130mm, White - 1,000 Envelopes£31.13 (2)

Price as low as £26.46 subject to quantity

More Info

•Sample Apollo Envelope, 130 x 130mm, White£0.00 (1)

A free sample to show shade, quality and size.

More Info

Apollo Greetings Card Envelope, 125 x 175mm, White£0.14 (1)

Price as low as £0.04 subject to quantity

More Info

Apollo Greetings Card Envelope, 125 x 175mm, White - 1,000 Envelopes£33.91 (2)

Price as low as £28.83 subject to quantity

More Info

•Sample Apollo Envelope, 125 x 175mm, White£0.00

A free sample to show shade, quality and size.

More Info

Apollo Greetings Card Envelope, 133 x 184mm, White£0.14 (7)

Price as low as £0.04 subject to quantity

More Info

Apollo Greetings Card Envelope, 133 x 184mm, White - 1,000 Envelopes£33.14 (2)

Price as low as £28.17 subject to quantity

More Info

•Sample Apollo Envelope, 133 x 184mm, White£0.00

A free sample to show shade, quality and size.

More Info

Apollo Greetings Card Envelope, 140 x 140mm, White£0.14 (4)

Price as low as £0.04 subject to quantity

More Info

Apollo Greetings Card Envelope, 140 x 140mm, White - 1,000 Envelopes£33.14 (1)

Price as low as £28.17 subject to quantity

More Info

•Sample Apollo Envelope, 140 x 140mm, White£0.00 (1)

A free sample to show shade, quality and size.

More Info

Apollo Greetings Card Envelope, 155 x 155mm, White£0.14 (7)

Price as low as £0.04 subject to quantity

More Info

Apollo Greetings Card Envelope, 155 x 155mm, White - 1,000 Envelopes£33.07 (1)

Price as low as £28.11 subject to quantity

More Info

•Sample Apollo Envelope, 155 x 155mm, White£0.00 (1)

A free sample to show shade, quality and size.

More Info

Apollo Greetings Card Envelope, 152 x 216mm, White£0.19 (6)

Price as low as £0.06 subject to quantity

More Info

Apollo Greetings Card Envelope, 152 x 216mm, White - 1,000 Envelopes£47.74 (1)

Price as low as £40.58 subject to quantity

More Info

•Sample Apollo Envelope, 152 x 216mm, White£0.00

A free sample to show shade, quality and size.

More Info