Secure Payments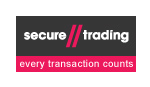 SERVICE UPDATE:- Our website is now OPEN and taking orders again following our recent flooding. Please bear with us as orders may take a little longer than normal while we replenish our stocks.
Anvil Hammer, Textured Envelopes
Quality Hammer Textured White envelopes made from 100gsm paper with a gummed diamond flap on the long edge in a variety of tones and sizes.
Anvil Hammer, Textured Greetings Card Envelope, C6 (114 x 162mm), White£0.13

Price as low as £0.05 subject to quantity

More Info

Anvil Hammer, Textured Greetings Card Envelope, C6 (114 x 162mm), White - 1,000 Envelopes£41.48

Price as low as £37.33 subject to quantity

More Info

•Sample Anvil Hammer Textured Envelope, C6, White£0.00

A free sample to show shade, quality and size.

More Info

Anvil Hammer, Textured Greetings Card Envelope, 155 x 155mm, White£0.15

Price as low as £0.05 subject to quantity

More Info

Anvil Hammer, Textured Greetings Card Envelope, 155 x 155mm, White - 1,000 Envelopes£48.48

Price as low as £43.63 subject to quantity

More Info

•Sample Anvil Hammer Textured Envelope, 155 x 155mm Square, White£0.00

A free sample to show shade, quality and size.

More Info

Anvil Hammer, Textured Greetings Card Envelope, 155 x 155mm, Ivory£0.15

Price as low as £0.05 subject to quantity

More Info

Anvil Hammer, Textured Greetings Card Envelope, 155 x 155mm, Ivory - 1,000 Envelopes£48.48

Price as low as £43.63 subject to quantity

More Info

•Sample Anvil Hammer Textured Envelope, 155 x 155mm Square, Ivory£0.00

A free sample to show shade, quality and size.

More Info

Anvil Hammer, Textured Greetings Card Envelope, DL (110 x 220mm), White£0.15

Price as low as £0.05 subject to quantity

More Info

Anvil Hammer, Textured Greetings Card Envelope, DL (110 x 220mm), White - 1,000 Envelopes£50.00

Price as low as £45.00 subject to quantity

More Info

•Sample Anvil Hammer Textured Envelope, DL, White£0.00

A free sample to show shade, quality and size.

More Info

Anvil Hammer, Textured Greetings Card Envelope, DL (110 x 220mm), Ivory£0.15

Price as low as £0.05 subject to quantity

More Info

Anvil Hammer, Textured Greetings Card Envelope, DL (110 x 220mm), Ivory - 1,000 Envelopes£50.00

Price as low as £45.00 subject to quantity

More Info

•Sample Anvil Hammer Textured Envelope, DL, Ivory£0.00

A free sample to show shade, quality and size.

More Info

Anvil Hammer, Textured Greetings Card Envelope, C5 (162 x 229mm), White£0.24 (1)

Price as low as £0.08 subject to quantity

More Info

Anvil Hammer, Textured Greetings Card Envelope, C5 (162 x 229mm), White - 1,000 Envelopes£79.48

Price as low as £71.53 subject to quantity

More Info

•Sample Anvil Hammer Textured Envelope, C5, White£0.00

A free sample to show shade, quality and size.

More Info