Secure Payments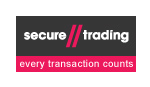 SERVICE UPDATE:- Our website is now OPEN and taking orders again following our recent flooding. Please bear with us as orders may take a little longer than normal while we replenish our stocks.
Cairn Eco Kraft, Pre-Creased, Single Fold Cards
Cairn Eco Kraft Cards (sometimes called Hairy Manilla card) are a 100% recycled material with a tactile flecked finish. Very popular for all kinds of crafts, presentation items, tags, greeting cards and packaging uses. Machine creased for a professional finish Supplied flat.
Cairn Eco Kraft, Pre-creased, Place Cards, 280gsm, 50 x 90mm£0.41

Price as low as £0.08 subject to quantity


More Info

---

Cairn Eco Kraft, Pre-creased, Single Fold Cards, 280gsm, 74 x 105mm (A7)£0.47

Price as low as £0.09 subject to quantity


More Info

---

Cairn Eco Kraft, Pre-creased, Single Fold Cards, 280gsm, 97mm Square£0.51

Price as low as £0.10 subject to quantity


More Info

---

Cairn Eco Kraft, Pre-creased, Single Fold Cards, 280gsm, 99 x 210mm£0.61

Price as low as £0.12 subject to quantity


More Info

---

Cairn Eco Kraft, Pre-creased, Single Fold Cards, 280gsm, 105 x 148mm (A6)£0.52 (1)

Price as low as £0.10 subject to quantity


More Info

---

Cairn Eco Kraft, Pre-creased, Single Fold Cards, 280gsm, 115 x 168mm£0.80

Price as low as £0.15 subject to quantity


More Info

---

Cairn Eco Kraft, Pre-creased, Single Fold Cards, 280gsm, 108 x 140mm (American A2)£0.52

Price as low as £0.10 subject to quantity


More Info

---

Cairn Eco Kraft, Pre-creased, Single Fold Cards, 280gsm, 122mm Square£0.70

Price as low as £0.13 subject to quantity


More Info

---

Cairn Eco Kraft, Pre-creased, Single Fold Cards, 280gsm, 125 x 176mm£0.80 (1)

Price as low as £0.15 subject to quantity


More Info

---

Cairn Eco Kraft, Pre-creased, Single Fold Cards, 280gsm, 127 x 178mm (5 x 7 inch)£0.80

Price as low as £0.15 subject to quantity


More Info

---

Cairn Eco Kraft, Pre-creased, Single Fold Cards, 280gsm, 133mm Square£0.70

Price as low as £0.13 subject to quantity


More Info

---

Cairn Eco Kraft, Pre-creased, Single Fold Cards, 280gsm, 148mm Square£0.80 (1)

Price as low as £0.15 subject to quantity


More Info

---

Cairn Eco Kraft, Pre-creased, Single Fold Cards, 280gsm, 148 x 210mm (A5)£0.80

Price as low as £0.15 subject to quantity


More Info

---

Cairn Eco Kraft, Pre-creased, Single Fold Cards, 280gsm, 152mm (6 inch) Square£0.80

Price as low as £0.15 subject to quantity


More Info

---

Cairn Eco Kraft, Pre-creased, Single Fold Cards, 280gsm, 203mm (8 inch) Square£1.07

Price as low as £0.20 subject to quantity


More Info

---

Cairn Eco Kraft, Pre-creased, Single Fold Cards, 280gsm, 210 x 297mm (A4)£1.44

Price as low as £0.27 subject to quantity


More Info

---

Cairn Eco Kraft, Pre-creased, Single Fold Cards, 280gsm, 102mm (4 inch) Square£0.51

Price as low as £0.10 subject to quantity


More Info

---

Cairn Eco Kraft, Pre-creased, Single Fold Cards, 280gsm, 148 x 105mm (A6)£0.61

Price as low as £0.12 subject to quantity


More Info

---

Cairn Eco Kraft, Pre-creased, Single Fold Cards, 280gsm, 178mm (7 inch) Square£0.98

Price as low as £0.19 subject to quantity


More Info

---

Cairn Eco Kraft, Pre-creased, Two Fold (3 Panels) Cards, 280gsm, 99 x 210mm£0.82

Price as low as £0.16 subject to quantity


More Info

---

Cairn Eco Kraft, Pre-creased, Two Fold (3 panels) Cards, 280gsm, 105 x 148mm (A6)£0.63

Price as low as £0.12 subject to quantity


More Info

---

Cairn Eco Kraft, Pre-creased, Two Fold (3 Panels) Cards, 280gsm, 127 x 178mm (5 x 7 inch)£1.00

Price as low as £0.19 subject to quantity


More Info

---

Cairn Eco Kraft, Pre-creased, Two Fold (3 Panels) Cards, 280gsm, 148mm Square£0.82

Price as low as £0.16 subject to quantity


More Info

---

Cairn Eco Kraft, Pre-creased, Two Fold (3 Panels) Cards, 280gsm, 148 x 210mm (A5)£1.00

Price as low as £0.19 subject to quantity


More Info