Secure Payments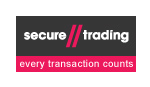 SERVICE UPDATE:- Our website is now OPEN and taking orders again following our recent flooding. Please bear with us as orders may take a little longer than normal while we replenish our stocks.
Premium, Gummed White Greetings Card Envelopes
Premium Quality 120gam and 130gsm extra thick white envelopes ideal for greeting cards, invitations, etc. with a gummed diamond flap. Available to order as singles or in bulk.
Vesta Premium Gummed Greetings Card Envelope, 120gsm, 80 x 215mm, White£0.23

Price as low as £0.08 subject to quantity

More Info

Vesta Premium Gummed Greetings Card Envelope, 120gsm, 80 x 215mm, White - 1,000 Envelopes£63.04

Price as low as £57.37 subject to quantity

More Info

•Sample Vesta Premium Gummed Greetings Card Envelope, 120gsm, 80 x 215mm, White£0.00

A free sample to show shade, quality and size.

More Info

Artemis Premium Gummed Greetings Card Envelope, 130gsm, C7 (82 x 113mm), White£0.10

Price as low as £0.04 subject to quantity

More Info

Artemis Premium Gummed Greetings Card Envelope, 130gsm, C7 (82 x 113mm), White - 1,000 Envelopes£31.63

Price as low as £28.78 subject to quantity

More Info

•Sample Artemis Premium Gummed Greetings Card Envelope, 130gsm, C7 (82 x 113mm), White£0.00 (1)

A free sample to show shade, quality and size.

More Info

Vesta Premium Gummed Greetings Card Envelope, 120gsm, 93 x 130mm, White£0.18 (1)

Price as low as £0.06 subject to quantity

More Info

Vesta Premium Gummed Greetings Card Envelope, 120gsm, 93 x 130mm, White - 1,000 Envelopes£48.28

Price as low as £43.93 subject to quantity

More Info

•Sample Vesta Premium Gummed Greetings Card Envelope, 120gsm, 93 x 130mm, White£0.00

A free sample to show shade, quality and size.

More Info

Vesta Premium Gummed Greetings Card Envelope, 120gsm, 94 x 143mm, White£0.17

Price as low as £0.06 subject to quantity

More Info

Vesta Premium Gummed Greetings Card Envelope, 120gsm, 94 x 143mm, White - 1,000 Envelopes£46.45

Price as low as £42.27 subject to quantity

More Info

•Sample Vesta Premium Gummed Greetings Card Envelope, 120gsm, 94 x 143mm, White£0.00

A free sample to show shade, quality and size.

More Info

Vesta Premium Gummed Greetings Card Envelope, 120gsm, 110mm Square, White£0.17

Price as low as £0.06 subject to quantity

More Info

Vesta Premium Gummed Greetings Card Envelope, 120gsm, 110mm Square, White - 1,000 Envelopes£46.83

Price as low as £42.62 subject to quantity

More Info

•Sample Vesta Premium Gummed Greetings Card Envelope, 120gsm, 110mm Square, White£0.00

A free sample to show shade, quality and size.

More Info

Vesta Premium Gummed Greetings Card Envelope, 120gsm, 113mm Square, White£0.17

Price as low as £0.06 subject to quantity

More Info

Vesta Premium Gummed Greetings Card Envelope, 120gsm, 113mm Square, White - 1,000 Envelopes£45.36

Price as low as £41.28 subject to quantity

More Info

•Sample Vesta Premium Gummed Greetings Card Envelope, 120gsm, 113mm Square, White£0.00

A free sample to show shade, quality and size.

More Info

Mercury, Premium Gummed Greetings Card Envelope, 120gsm, 114 x 162mm (C6), White£0.14 (1)

Price as low as £0.05 subject to quantity

More Info

Mercury, Premium Gummed Greetings Card Envelope, 120gsm, 114 x 162mm (C6), White - 1,000 Envelopes£44.18

Price as low as £40.21 subject to quantity

More Info

•Sample Mercury, Premium Gummed Greetings Card Envelope, 120gsm, 114 x 162mm (C6), White£0.00

A free sample to show shade, quality and size.

More Info

Vesta Premium Gummed Greetings Card Envelope, 120gsm, C6 (114 x 162mm), White£0.17

Price as low as £0.06 subject to quantity

More Info

Vesta Premium Gummed Greetings Card Envelope, 120gsm, C6 (114 x 162mm), White - 1,000 Envelopes£46.39

Price as low as £42.21 subject to quantity

More Info

•Sample Vesta Premium Gummed Greetings Card Envelope, 120gsm, C6 (114 x 162mm), White£0.00

A free sample to show shade, quality and size.

More Info

Artemis Premium Gummed Greetings Card Envelope, 130gsm, C6 (114 x 162mm), White£0.13

Price as low as £0.05 subject to quantity

More Info

Artemis Premium Gummed Greetings Card Envelope, 130gsm, C6 (114 x 162mm), White - 1,000 Envelopes£40.17

Price as low as £36.56 subject to quantity

More Info

•Sample Artemis Premium Gummed Greetings Card Envelope, 130gsm, C6 (114 x 162mm), White£0.00

A free sample to show shade, quality and size.

More Info

Vesta Premium Gummed Greetings Card Envelope, 120gsm, 108 x 159mm, White£0.18

Price as low as £0.06 subject to quantity

More Info

Vesta Premium Gummed Greetings Card Envelope, 120gsm, 108 x 159mm, White - 1,000 Envelopes£50.27

Price as low as £45.75 subject to quantity

More Info

•Sample Vesta Premium Gummed Greetings Card Envelope, 120gsm, 108 x 159mm, White£0.00

A free sample to show shade, quality and size.

More Info

Vesta Premium Gummed Greetings Card Envelope, 120gsm, 111 x 157mm, White£0.19

Price as low as £0.07 subject to quantity

More Info

Vesta Premium Gummed Greetings Card Envelope, 120gsm, 111 x 157mm, White - 1,000 Envelopes£52.65

Price as low as £47.91 subject to quantity

More Info

•Sample Vesta Premium Gummed Greetings Card Envelope, 120gsm, 111 x 157mm, White£0.00

A free sample to show shade, quality and size.

More Info

Vesta Premium Gummed Greetings Card Envelope, 120gsm, 120mm Square, White£0.18

Price as low as £0.06 subject to quantity

More Info

Vesta Premium Gummed Greetings Card Envelope, 120gsm, 120mm Square, White - 1,000 Envelopes£50.46

Price as low as £45.92 subject to quantity

More Info

•Sample Vesta Premium Gummed Greetings Card Envelope, 120gsm, 120mm Square, White£0.00

A free sample to show shade, quality and size.

More Info

Artemis Premium Gummed Greetings Card Envelope, 130gsm, 125 x 175mm, White£0.13

Price as low as £0.05 subject to quantity

More Info

Artemis Premium Gummed Greetings Card Envelope, 130gsm, 125 x 175mm, White - 1,000 Envelopes£41.43

Price as low as £37.70 subject to quantity

More Info

•Sample Artemis Premium Gummed Greetings Card Envelope, 130gsm, 125 x 175mm, White£0.00

A free sample to show shade, quality and size.

More Info

Vesta Premium Gummed Greetings Card Envelope, 120gsm, 127 x 190mm, White£0.24 (1)

Price as low as £0.08 subject to quantity

More Info

Vesta Premium Gummed Greetings Card Envelope, 120gsm, 127 x 190mm, White - 1,000 Envelopes£65.29

Price as low as £59.41 subject to quantity

More Info

•Sample Vesta Premium Gummed Greetings Card Envelope, 120gsm, 127 x 190mm, White£0.00

A free sample to show shade, quality and size.

More Info