Secure Payments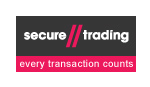 SERVICE UPDATE:- Our website is now OPEN and taking orders again following our recent flooding. Please bear with us as orders may take a little longer than normal while we replenish our stocks.
Silvan, Silky Smooth, 300gsm, Pre-Creased, Single fold Cards
Top Quality, 300gsm single fold cards made from our premium Silky Smooth white card. Perfect for business stationary and cards, menus and publications printed using inkjet, laser and many other printing techniques these pre-creased cards have a silky smooth surface and crisp white colour making them extremely popular amongst businesses, crafters and printers.
Also available in paper and card sheets.
Silvan, Silky Smooth, Pre-creased, Single Fold Cards, 300gsm, 99 x 210mm, White£0.86

Price as low as £0.16 subject to quantity


More Info

---

Silvan, Silky Smooth, Pre-creased, Single Fold Cards, 300gsm, 102 x 152mm (4 x 6 inch), White£0.70

Price as low as £0.13 subject to quantity


More Info

---

Silvan, Silky Smooth, Pre-creased, Single Fold Cards, 300gsm, 105 x 148mm (A6), White£0.70

Price as low as £0.13 subject to quantity


More Info

---

Silvan, Silky Smooth, Pre-creased, Single Fold Cards, 300gsm, 115 x 168mm, White£1.19

Price as low as £0.23 subject to quantity


More Info

---

Silvan, Silky Smooth, Pre-creased, Single Fold Cards, 300gsm, 122mm Square, White£0.95

Price as low as £0.18 subject to quantity


More Info

---

Silvan, Silky Smooth, Pre-creased, Single Fold Cards, 300gsm, 125 x 176mm, White£1.19

Price as low as £0.23 subject to quantity


More Info

---

Silvan, Silky Smooth, Pre-creased, Single Fold Cards, 300gsm, 127mm (5 inch) Square, White£0.95

Price as low as £0.18 subject to quantity


More Info

---

Silvan, Silky Smooth, Pre-creased, Single Fold Cards, 300gsm, 127 x 178mm (5 x 7 inch), White£1.19

Price as low as £0.23 subject to quantity


More Info

---

Silvan, Silky Smooth, Pre-creased, Single Fold Cards, 300gsm, 133mm Square, White£0.95

Price as low as £0.18 subject to quantity


More Info

---

Silvan, Silky Smooth, Pre-creased, Single Fold Cards, 300gsm, 144mm Square, White£0.86

Price as low as £0.16 subject to quantity


More Info

---

Silvan, Silky Smooth, Pre-creased, Single Fold Cards, 300gsm, 148mm Square, White£1.19 (3)

Price as low as £0.23 subject to quantity


More Info

---

Silvan, Silky Smooth, Pre-creased, Single Fold Cards, 300gsm, 148 x 210mm (A5), White£1.19 (8)

Price as low as £0.23 subject to quantity


More Info

---

Silvan, Silky Smooth, Pre-creased, Single Fold Cards, 300gsm, 152mm (6 inch) Square, White£1.19

Price as low as £0.23 subject to quantity


More Info

---

Silvan, Silky Smooth, Pre-creased, Single Fold Cards, 300gsm, 203mm (8 inch) Square, White£1.60

Price as low as £0.30 subject to quantity


More Info

---

Silvan, Silky Smooth, Pre-creased, Single Fold Cards, 300gsm, 210 x 297mm (A4), White£2.24

Price as low as £0.43 subject to quantity


More Info

---

Silvan, Silky Smooth, Pre-creased, Single Fold Cards, 300gsm, 150mm Square, White£1.19

Price as low as £0.23 subject to quantity


More Info

---

Silvan, Silky Smooth, Pre-creased, Single Fold Cards, 300gsm, 159mm Square, White£1.19

Price as low as £0.23 subject to quantity


More Info

---

Silvan, Silky Smooth, Pre-creased, Single Fold Cards, 300gsm, 210mm Square, White£1.51

Price as low as £0.29 subject to quantity


More Info