Secure Payments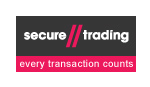 SERVICE UPDATE:- Our website is now OPEN and taking orders again following our recent flooding. Please bear with us as orders may take a little longer than normal while we replenish our stocks.
Uncoated, White, Self Adhesive Card
U-Stick uncoated card is a 300gsm white permanent self adhesive card. It adheres to most paper and card surfaces, may also be suitable for wood, ceramics and some plastics but we recommend testing a small order prior to placing a large order.
•Sample Snippet, U-Stick, Uncoated, White, Solid Back, Self Adhesive 300gsm Card£0.00

A free sample snippet of the material to show Colour, Finish and Substance.


More Info

---

U-Stick, Uncoated, Solid Back, Self Adhesive 300gsm Card, A5, White£0.70

Price as low as £0.20 subject to quantity


More Info

---

U-Stick, Uncoated, Solid Back, Self Adhesive 300gsm Card, A4, White£1.35 (1)

Price as low as £0.38 subject to quantity


More Info

---

U-Stick, Uncoated, Solid Back, Self Adhesive 300gsm Card, A3, White£2.64 (3)

Price as low as £0.74 subject to quantity


More Info

---

U-Stick, Uncoated, Solid Back, Self Adhesive 300gsm Card, A2, White£5.24

Price as low as £1.47 subject to quantity


More Info

---

U-Stick, Uncoated, Solid Back, Self Adhesive 300gsm Card, SRA4, White£1.35

Price as low as £0.38 subject to quantity


More Info

---

U-Stick, Uncoated, Solid Back, Self Adhesive 300gsm Card, SRA3, White£2.64

Price as low as £0.74 subject to quantity


More Info

---

U-Stick, Uncoated, Solid Back, Self Adhesive 300gsm Card, RA2, White£5.24

Price as low as £1.47 subject to quantity


More Info

---

U-Stick, Uncoated, Solid Back, Self Adhesive 300gsm Card, Special Sizes, (Size Group H), White£0.38

Price as low as £0.11 subject to quantity

Special sizes in this group include,
90 x 120mm
95 x 130mm
95 x 140mm

Please contact us if you require a different size.


More Info

---

U-Stick, Uncoated, Solid Back, Self Adhesive 300gsm Card, Special Sizes, (Size Group J), White£0.48

Price as low as £0.13 subject to quantity

Special sizes in this group include,
95 x 150mm
100 x 150mm
101 x 152mm

Please contact us if you require a different size.


More Info

---

U-Stick, Uncoated, Solid Back, Self Adhesive 300gsm Card, Special Sizes, (Size Group R), White£2.83

Price as low as £0.79 subject to quantity

Special sizes in this group include,
229 x 324mm
240 x 240mm
250 x 400mm
254 x 305mm (10 x 12")
300 x 300mm
300 x 400mm
305 x 406mm (12 x 16")
320 x 320mm

Please contact us if you require a different size.


More Info