Secure Payments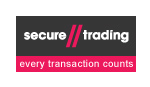 SERVICE UPDATE:- Our website is now OPEN and taking orders again following our recent flooding. Please bear with us as orders may take a little longer than normal while we replenish our stocks.
Ruskington Milk White, Pre-Creased, Single Fold Cards
Our Ruskington Pre-Creased, Single Fold Cards come in 16 sizes in 300gsm Supplied blank with a single fold this product fulfils many applications, from Business Invitations and Menus to handcrafted Cards such as Birthday, Christmas and Wedding Invitations. Ruskington is a beautiful material with a soft white shade, an ideal alternative to the usual bright white shades, perfect for when a warmer, softer impression is desired.
Ruskington, Pre-creased, Place Cards, 300gsm, 50 x 90mm, Milk White£0.45

Price as low as £0.10 subject to quantity


More Info

---

Ruskington, Pre-creased, Single Fold Cards, 300gsm, 74 x 105mm (A7), Milk White£0.53

Price as low as £0.12 subject to quantity


More Info

---

Ruskington, Pre-creased, Single Fold Cards, 300gsm, 97mm Square, Milk White£0.61

Price as low as £0.13 subject to quantity


More Info

---

Ruskington, Pre-creased, Single Fold Cards, 300gsm, 99 x 210mm, Milk White£0.85

Price as low as £0.19 subject to quantity


More Info

---

Ruskington, Pre-creased, Single Fold Cards, 300gsm, 102 x 152mm (4 x 6 inch), Milk White£0.69

Price as low as £0.15 subject to quantity


More Info

---

Ruskington, Pre-creased, Single Fold Cards, 300gsm, 105 x 148mm (A6), Milk White£0.69

Price as low as £0.15 subject to quantity


More Info

---

Ruskington, Pre-creased, Single Fold Cards, 300gsm, 105 x 210mm, Milk White£0.85

Price as low as £0.19 subject to quantity


More Info

---

Ruskington, Pre-creased, Single Fold Cards, 300gsm, 108 x 140mm (American A2), Milk White£0.69

Price as low as £0.15 subject to quantity


More Info

---

Ruskington, Pre-creased, Single Fold Cards, 300gsm, 115 x 168mm, Milk White£1.17

Price as low as £0.26 subject to quantity


More Info

---

Ruskington, Pre-creased, Single Fold Cards, 300gsm, 122mm Square, Milk White£0.93

Price as low as £0.20 subject to quantity


More Info

---

Ruskington, Pre-creased, Single Fold Cards, 300gsm, 125 x 176mm, Milk White£1.17

Price as low as £0.26 subject to quantity


More Info

---

Ruskington, Pre-creased, Single Fold Cards, 300gsm, 127 x 178mm (5 x 7 inch), Milk White£1.17 (2)

Price as low as £0.26 subject to quantity


More Info

---

Ruskington, Pre-creased, Single Fold Cards, 300gsm, 133mm Square, Milk White£0.93

Price as low as £0.20 subject to quantity


More Info

---

Ruskington, Pre-creased, Single Fold Cards, 300gsm, 148mm Square, Milk White£1.17

Price as low as £0.26 subject to quantity


More Info

---

Ruskington, Pre-creased, Single Fold Cards, 300gsm, 148 x 210mm (A5), Milk White£1.17

Price as low as £0.26 subject to quantity


More Info

---

Ruskington, Pre-creased, Single Fold Cards, 300gsm, 210 x 297mm (A4), Milk White£2.21

Price as low as £0.49 subject to quantity


More Info