Featured Products
Rapid Recycled, Pre-creased, Single Fold Cards, 250gsm, 148 x 210mm (A5), White£0.85

Price as low as £0.16 subject to quantity

More Info

Centura Pearl, Single Sided, 90gsm, SRA3, Cherry£0.87

Price as low as £0.23 subject to quantity

More Info

Colorset Recycled Card, 350gsm, SRA2, Lime£6.90

Price as low as £1.93 subject to quantity

More Info

Rapid Recycled, White, 100gsm, SRA2£0.95

Price as low as £0.19 subject to quantity

More Info

Colorplan, 270gsm, SRA3, Lockwood Green£3.41

Price as low as £1.30 subject to quantity

More Info

Centura Pearl, Single Sided, 90gsm, A4, Fresh White£0.38 (1)

Price as low as £0.10 subject to quantity

More Info

Rapid Colour Card, Pre-creased, Single Fold Cards, 240gsm, 122mm Square, Lark Green£0.67

Price as low as £0.13 subject to quantity

More Info

Linen Texture, Pre-creased, Single Fold Cards, 260gsm, 133 x 133mm, White£0.77

Price as low as £0.18 subject to quantity

More Info

Colorset Recycled Paper, 120gsm, A5, Flint£0.48

Price as low as £0.11 subject to quantity

More Info

Colorplan, 270gsm, A4, Citrine£1.72

Price as low as £0.65 subject to quantity

More Info
Your First Stop for all your Paper and Card requirements
At First for Paper we have over 40 years experience in supplying paper and related products to businesses and consumers alike. We supply a vast range of Paper, Card, Pre-Creased card, Envelopes, Cello Bags and other related products. Most of our range of Paper and Card is supplied in many popular sizes such as A6, A5, A4, A3, A2, and more, we can also cut them to special sizes if required. We supply all types of customers including Office and Commercial users, Printers, Schools, Craft workers, Hobbyists, and Scrapbookers.
Recent Reviews
Wednesday, 11 August 2021 | Georgina
I've purchased this paper before and use it for my scrapbook style photograph albums. I chose it because I like the thickness 120gsm, it's not too thick. Also the colours are lovely, very solid and the paper is all acid and lignin free which is important for photograph albums.
Tuesday, 10 August 2021 | Kirsty
Ordered originally the Spectrum Kraft ribbed as a sample, as I was sceptical of quality with it being 100gsm (I wanted something that felt expand of good quality)…. Should not have worried, it delivered…. Order placed
Wednesday, 4 August 2021 | Lesley
I sent for a number of card samples which arrived really quickly and then went on to order A6 cards for my project. The felt marked card is just right for the job and because the service was so prompt felt I could get on with my ideas without any time lag. Thank you.
Labels on rolls
Large selection of labels suitable for thermal transfer printing.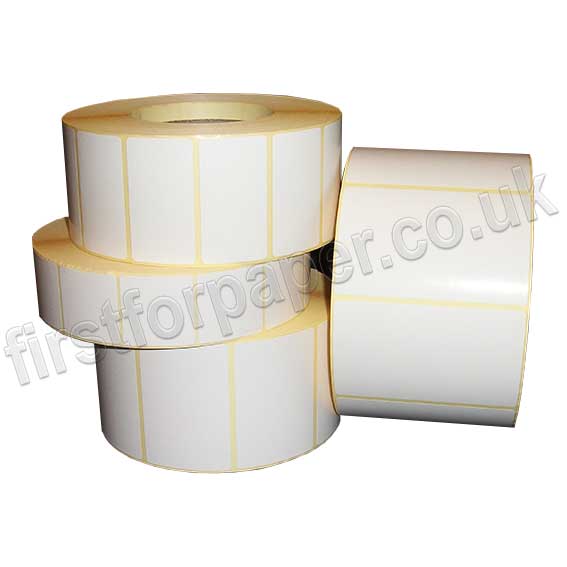 View the range HERE
Euroslot Hang Tabs
Euroslot hangers (or Hang Tabs) available in Lightweight Flexitail or Mediumweight Rigid versions
View the range HERE
Best priced White Paper and Card.
Competitively Priced, Plain white paper and card. Ideal around the home, office, schools or for crafters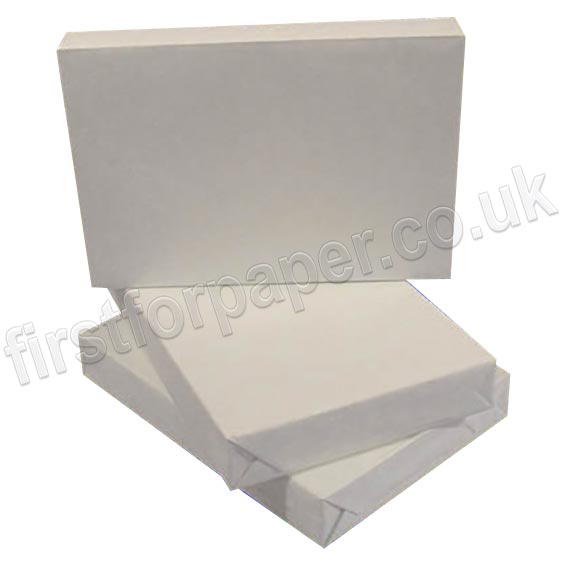 View the range HERE