Secure Payments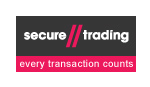 SERVICE UPDATE:- Our website is now OPEN and taking orders again following our recent flooding. Please bear with us as orders may take a little longer than normal while we replenish our stocks.
Brampton Felt Marked Card
Brampton Felt Marked Card is a beautiful, high quality, extra white, 280gsm, textured card. It is felt marked on both sides and is Acid and Lignin free. With its competetive price it is ideal for most purposes including business and crafts. Available in most standard sizes with prices for bespoke sizes on request.
Pre-creased cards also available HERE.
•Sample Snippet, Brampton Felt Marked, 280gsm, Extra White£0.00

A free sample snippet of the material to show Colour, Finish and Substance.


More Info

---

Brampton, Felt Marked Card, 280gsm, A6, Extra White£0.32

Price as low as £0.06 subject to quantity


More Info

---

Brampton, Felt Marked Card, 280gsm, A5, Extra White£0.51

Price as low as £0.10 subject to quantity


More Info

---

Brampton, Felt Marked Card, 280gsm, A4, Extra White£0.95 (1)

Price as low as £0.19 subject to quantity


More Info

---

Brampton, Felt Marked Card, 280gsm, A3, Extra White£1.85

Price as low as £0.37 subject to quantity


More Info

---

Brampton, Felt Marked Card, 280gsm, A2, Extra White£3.63

Price as low as £0.69 subject to quantity


More Info

---

Brampton, Felt Marked Card, 280gsm, SRA4, Extra White£0.95

Price as low as £0.19 subject to quantity


More Info

---

Brampton, Felt Marked Card, 280gsm, SRA3, Extra White£1.85 (1)

Price as low as £0.37 subject to quantity


More Info

---

Brampton, Felt Marked Card, 280gsm, SRA2, Extra White£3.63

Price as low as £0.69 subject to quantity


More Info

---

Brampton, Felt Marked Card, 280gsm, 305 x 305mm (12 x 12 inch), Extra White£1.85

Price as low as £0.37 subject to quantity


More Info

---

Brampton, Felt Marked Card, 280gsm, Special Sizes, (Size Group H), Extra White£0.34

Price as low as £0.06 subject to quantity

Special sizes in this group include,
80 x 140mm
102 x 148mm
105 x 150mm

Please contact us if you require a different size.


More Info

---

Brampton, Felt Marked Card, 280gsm, Special Sizes, (Size Group K), Extra White£0.57

Price as low as £0.10 subject to quantity

Special sizes in this group include,
100 x 150mm
110 x 220mm
120 x 135mm
127 x 178mm

Please contact us if you require a different size.


More Info

---

Brampton, Felt Marked Card, 280gsm, Special Sizes, (Size Group L), Extra White£0.70

Price as low as £0.13 subject to quantity

Special sizes in this group include,
130 x 180mm
156 x 210mm
159 x 210mm

Please contact us if you require a different size.


More Info

---

Brampton, Felt Marked Card, 280gsm, Special Sizes, (Size Group N), Extra White£1.16

Price as low as £0.21 subject to quantity

Special sizes in this group include,
148 x 296mm
160 x 280mm
203 x 254mm (8 x 10")
220 x 250mm

Please contact us if you require a different size.


More Info