Secure Payments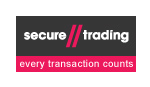 SERVICE UPDATE:- Our website is now OPEN and taking orders again following our recent flooding. Please bear with us as orders may take a little longer than normal while we replenish our stocks.
Celestial Design Smooth, 160gsm
A 160gsm superb High White material perfect for professional Digital and Lithographic printing. The beautiful high whiteness and super smooth finish of this material will really make your printing come to life, producing dense colours with perfect toner adhesion. Other weights are available.
•Sample Snippet, Celestial Design Smooth, 160gsm£0.00

A free sample snippet of the material to show Colour, Finish and Substance.


More Info

---

Celestial Design Smooth, 160gsm, A6£0.23

Price as low as £0.04 subject to quantity


More Info

---

Celestial Design Smooth, 160gsm, A5£0.27

Price as low as £0.05 subject to quantity


More Info

---

Celestial Design Smooth, 160gsm, A4£0.43

Price as low as £0.08 subject to quantity


More Info

---

Celestial Design Smooth, 160gsm, A3£0.74

Price as low as £0.14 subject to quantity


More Info

---

Celestial Design Smooth, 160gsm, SRA4£0.43

Price as low as £0.08 subject to quantity


More Info

---

Celestial Design Smooth, 160gsm, SRA3£0.73

Price as low as £0.14 subject to quantity


More Info

---

Celestial Design Smooth, 160gsm, 305 x 305mm (12 x 12 inch)£0.74

Price as low as £0.14 subject to quantity


More Info

---

Celestial Design Smooth, 160gsm, Special Sizes, (Size Group K)£0.30

Price as low as £0.06 subject to quantity

Special sizes in this group include,
70 x 254mm
70 x 200mm
99 x 210mm
140 x 140mm
141 x 201mm
150 x 210mm

Please contact us if you require a different size.


More Info

---

Celestial Design Smooth, 160gsm, Special Sizes, (Size Group N)£0.47

Price as low as £0.09 subject to quantity

Special sizes in this group include,
170 x 250mm
180 x 250mm
200 x 290mm
205 x 280mm

Please contact us if you require a different size.


More Info