Secure Payments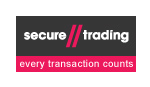 SERVICE UPDATE:- Our website is now OPEN and taking orders again following our recent flooding. Please bear with us as orders may take a little longer than normal while we replenish our stocks.
Silvan, Silky Smooth, 300gsm
Silvan silky smooth 300gsm is a stunning bright white product with a smooth velvety soft surface. Suitable for use with a variety of printing techniques including laser and inkjet. Available in a variety of sheet sizes from A6 - SRA2 and bespoke sizes upon request.
•Sample Snippet, Silvan, Silky Smooth, 300gsm£0.00

A free sample snippet of the material to show Colour, Finish and Substance.


More Info

---

Silvan, Silky Smooth, 300gsm, A6£0.34

Price as low as £0.06 subject to quantity


More Info

---

Silvan, Silky Smooth, 300gsm, A5£0.51

Price as low as £0.10 subject to quantity


More Info

---

Silvan, Silky Smooth, 300gsm, A4£0.96 (4)

Price as low as £0.18 subject to quantity


More Info

---

Silvan, Silky Smooth, 300gsm, A3£1.85

Price as low as £0.35 subject to quantity


More Info

---

Silvan, Silky Smooth, 300gsm, A2£3.61

Price as low as £0.69 subject to quantity


More Info

---

Silvan, Silky Smooth, 300gsm, SRA3£1.85

Price as low as £0.35 subject to quantity


More Info

---

Silvan, Silky Smooth, 300gsm, SRA2£3.61

Price as low as £0.69 subject to quantity


More Info

---

Silvan, Silky Smooth, 300gsm, Special Sizes, (Size Group D)£0.24

Price as low as £0.05 subject to quantity

Special sizes in this group include,
45 x 110mm
51 x 100mm
55 x 85mm
60 x 120mm

Please contact us if you require a different size.


More Info

---

Silvan, Silky Smooth, 300gsm, Special Sizes, (Size Group H)£0.34

Price as low as £0.06 subject to quantity

Special sizes in this group include,
100 x 140mm
100 x 150mm
105 x 118mm

Please contact us if you require a different size.


More Info

---

Silvan, Silky Smooth, 300gsm, Special Sizes, (Size Group K)£0.54

Price as low as £0.10 subject to quantity

Special sizes in this group include,
110 x 170mm
120 x 170mm
125 x 190mm
127 x 178mm (5 x 7 inch)
135 x 210mm
140 x 170mm

Please contact us if you require a different size.


More Info

---

Silvan, Silky Smooth, 300gsm, Special Sizes, (Size Group N)£1.08

Price as low as £0.21 subject to quantity

Special sizes in this group include,
183 x 275mm
203 x 254mm (8 x 10")
220 x 220mm

Please contact us if you require a different size.


More Info

---

Silvan, Silky Smooth, 300gsm, Special Sizes, (Size Group R)£2.05

Price as low as £0.39 subject to quantity

Special sizes in this group include,
230 x 230mm
254 x 305mm (10 x 12")
279 x 356mm (11 x 14")

Please contact us if you require a different size.


More Info