How to Fold Pre-Creased Cards

Thursday, 2 May 2019 | Charlotte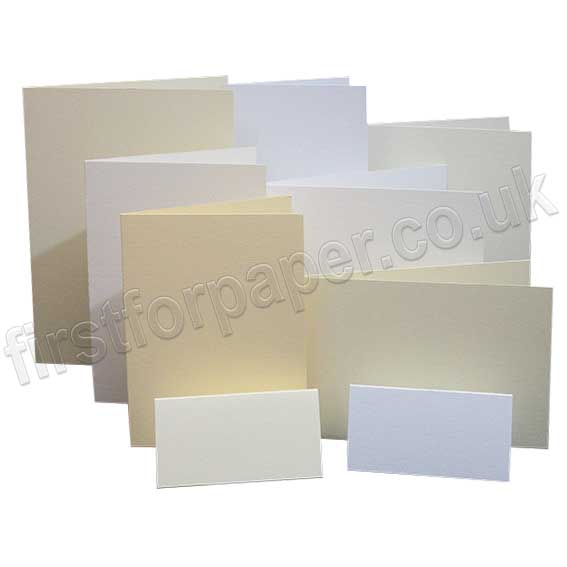 Within the Print and Paper Industry creasing is applied in order to fold a sheet of card more comfortably. On paper stocks this is not required as these are a low grammage and folding doesn't tend to corrupt the structure of the paper; however as paper increases in weight the integrity of the material can fracture and break on folding, leaving a messy finish. On printed items finishing (such as folding) occurs after the product has been printed. Heavy weight items (250gsm up) such as cards, leaflets brochures etc. must be creased before folding so that the print itself isn't damaged. If creasing isn't applied the print will crack leaving white flecks of paper grinning through the printed image.
Creasing card stocks is designed to weaken and compact the configuration of the card creating a channel along the length thus enabling a better quality of fold. Generally folding within the paper and print industry will be machine maintained to conserve time on larger runs, however within creative craft business and home use creased cards are required in much smaller volumes and so will be self folded.
Here at First for Paper we regularly receive calls and emails from our customers confused on which way to fold our Pre-Creased Cards.
For those experienced in the print finishing, craft and paper industry this may seem like a reasonably simple task, but for most of our customers their main point of contact is with pre-folded cards they have purchase for occasions.
We have found anyone who has never folded a creased card before has a tendency to want to fold into the valley of the crease (indent), which in essence would seem quite rational; however this is not the case.
You will notice when you receive your pre-creased cards that they have two noticeable crease lines, one being indented and the other raised. The trick is to fold away from the valley (indentation) and into the raised crease, this is because the depression is weakened so as not to crack.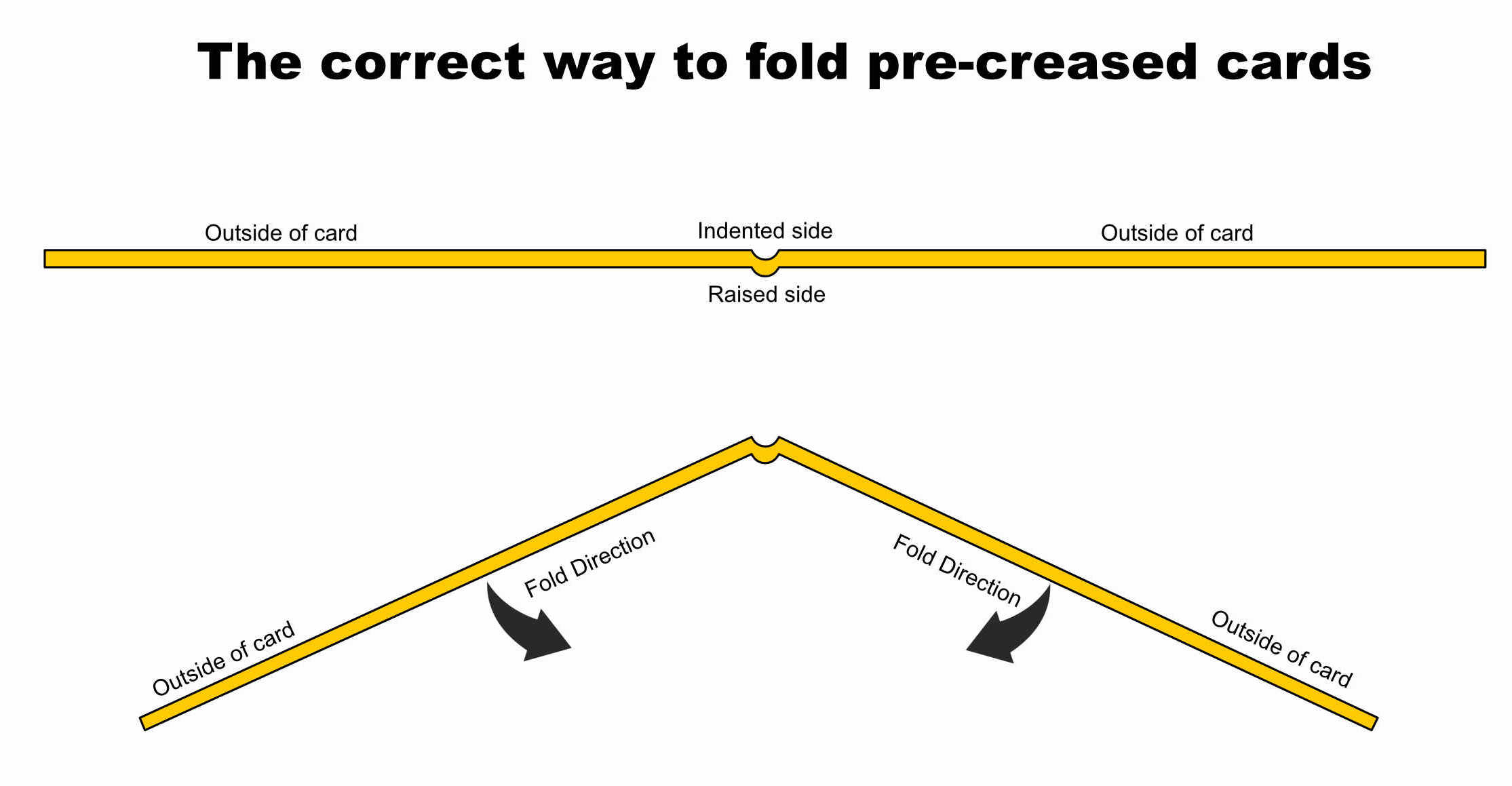 In essence the front page of your card and the back will always have a depression line and the inner sections of your card will always be raised.