Paper Weights Explained

22 March 2016 | Victoria
You may have noticed across the First for Paper website that all our paper and card products are referred to as (a number) followed by the acronym GSM. GSM is a European weight measurement that stands for grams per square metre, which in its self is quite self explanatory. For example a 100gsm sheet weighs 100g when measuring 1m x 1m. But how do these weights transfer into uses of paper and card products?
80 to 100gsm - Papers weighing anything from 80 to 100gsm are the standard quality papers used for general use in printers and photocopiers. For use at home or in the office and often purchased in reams of 500 at economic prices. Available from our Office Papers Catagory.
100 to 120gsm - A higher quality paper often used for business letterheads and wedding stationary. quality envelopes also tend to be manufactured using paper of this weight.
120 to 160gsm - This range of paper weights are most commonly used for leaflets and promotional flyers such as posters found plastered down the local high street and those low cost door-door leaflets or flyers found in newspapers. They are slightly more durable than the papers of lesser weights however still affordable for advertising purposes.
>160gsm - Paper over 160gsm in weight is generally referred to as card or board, as it is more commonly known in the paper trade, starting at 160gsm as very thin card. This weight of card is used for magazine covers and as the weights increase, into the 200 and 300gsm weights they become useful for menus, greetings card, post cards and business cards along with any other products which require a slightly stronger, more durable card.
Microns Vs GSM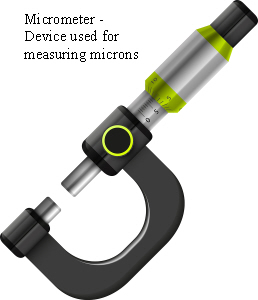 Paper and card can also be measured in (microns) which is the unit for the thickness of the paper. (1micron = 1/1000 of a millimetre) However the weight of a paper does not necessarily correlate with the thickness and there can be some variation between the two types of measurements. For example a 200gsm board could have a thickness of 220mic whilst a 250gsm board could be less than 200mic. This is due to the density of the paper, the way in which it is manufactured and how compact the fibres are within the sheet. It is important to know the difference between these 2 measurements when choosing your specific paper and where possible ordering samples or tester sheets to ensure that the product you want is fit for purpose and meets with the specification of your printer if you are using one. (We provide FREE sample snippets of most of our paper and card products to check the Colour, Finish and Substance of the material).