The Launch of First for Paper

1 Comment

Wednesday, 1 October 2014 |

Victoria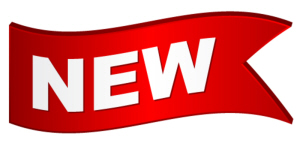 Welcome to First for Paper, your one stop shop for all your paper and card essentials. We have created this website to take over from our current and very successful Rapid Supplies website. We hope that with a new website, new name, new layout, new features and new ideas we can push the boundaries of our success even further than ever before. It's not just paper and card that we will be selling here at First for Paper either. We will be transferring all of our current products over to this new and improved site, including our vast range of envelopes, cello bags and pre-creased cards. Not only that but we will also be adding a great range of new, exciting products to the First for Paper website thick and fast over the coming months.
So what benefits does the new website have to offer for our customers i hear you ask?...
Well, first of all, with faster page loading speeds our customers get to browse our website at a much more efficient pace than before. Let's not forget, in business time is money after all!

Our customers will also get access to their own account and details which you are able to edit and amend whenever you see fit using your unique login details!

The 'Quick Search' and 'Refine Results' facilities will make it much easier for everyone to browse the products on our website. whether you are a new customer browsing the range or an existing customer who knows exactly what you want, being able to search via product range, brand, size, weight and colour group will make it so much easier to find exactly what you are looking for!!

At First for Paper there is no minimum order requirements. Which means whatever it is you wish to order, no matter how small, we are more than happy to help!! The removal of the minimum order requirement has also made it possible for us to incorporate our seperate samples service into this website, meaning it is now possible for samples to be requested separately or included when placing an order. No more flitting between two sites to order separate samples - bonus!!

The wish list feature of the new website also allows customers to select products they want to save for possible future purchases. This means anytime you wish to log into your account they will be easily accessible without searching for them all over again! Neat eh?

The New website has also got a mobile optimized version. This will allow for easier browsing from mobiles and other handheld devices, making it quickier and faster to search and purchase items whilst on the move.
These are just a brief selection of the benefits this new site will offer to our customers and we hope you are as excited as we are about the changes. We strongly believe First for Paper will be a big success and with customer satisfaction at the heart of the company, we hope the changes are as beneficial to our customers and we are intending.