Why the paper colour you see isn't always the paper colour you get
3 Comments
Wednesday, 4 January 2017 |
Ann
Here at First For Paper we try to make our website as customer friendly and easy to use as we can. However, there is one problem we have difficulty solving. That is how the colours of our papers, cards and envelopes appear on your screen. Whilst we make every effort to ensure the colours of our images are accurate when put on the website it is the actual device viewing the product which interprets the shade differently.
Different displays (monitor, phone, tablet etc) can display the same image and colour very differently.
This can be explained by looking at a wall of televisions in the electronics department of any shop. Although the images are the same the colours can vary from one tv to another and even the same brand and model can have colour variations.
This also applies to computers etc. Outside factors such as location of the device, overhead lighting and the 'tilt' of the screen can also affect the way a colour appears. It's just about impossible to get a colour to look exactly the same on every single screen. Colours are also affected by the settings of the computer they are viewed on eg contrast, brightness and the computor's own colour settings
Have you ever bought an item of clothing or shoes etc from off the internet? It is possible that when the item arrived the colour didn't match that of the image on the device you used to buy it from. Often that won't matter too much unless you are trying to colour match with other items.
With the products we sell colour is very important and it is advisable to remember the colour you are viewing may not be the exact shade of the material. The actual product may be lighter, darker or even appear to be a slightly different colour.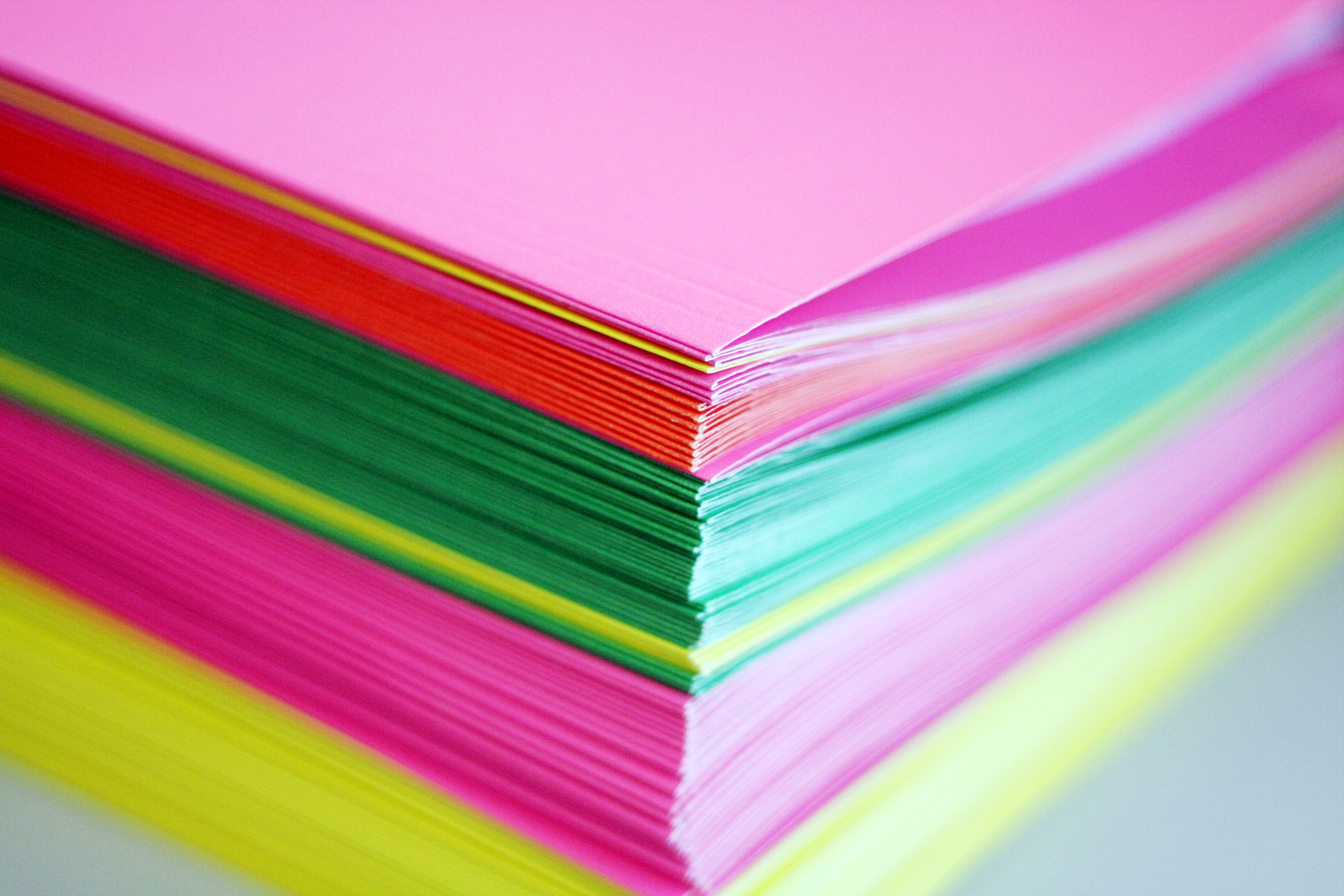 As colour match is important in many areas using paper, card and evelopes ie card making, crafts, a company's corporate image etc we would advise you to order sample snippets from our website so you can check the paper, card or envelope is the colour you require. These are free, we just charge a small amount to cover postage. After all, as my mother always says, 'why spoil the ship for a ha'porth of tar'!